Apple Facts | Apple Incorporation is an American multinational technology company that is focused on electronics, software, and online services. Their headquarters are in Cupertino, California, United States. It is speculated that Apple is the largest technology company in terms of revenue. As of 2021, their revenue was worth US$365.8 billion. Eventually, Apple was announced as the world's biggest company by market capitalization in June 2022. It is also the fourth-largest personal computer vendor by unit sales but comes second to Android among phone manufacturers. Talk about the big 5 tech companies and you will have Alphabet, Amazon, Meta, Microsoinitely Apple.
The million-dollar company has grown globally to provide more than 20 products. These include AirPods, Apple TV, Apple Watch, HomePod, iPad, iPhone, MacBook Air, MacBook Pro, iMac, Mac Mini and many more.
Also Read: iPhone 14 Released, Specs And Features
When was apple founded?
Apple Computer Company was founded on April 1, 1976, by Steve Jobs, Steve Wozniak, and Ronald Wayne. The three wanted to develop and sell a machine known as Wozniak's Apple I personal computer. This eventually became incorporated when Jobs and Wozniak registered it as Apple Computer, Inc. in 1977. Success hit them when their next computer, the Apple II, became a best seller and one of the first mass-produced microcomputers. In 1980, Apple shot to stardom publicly with instant financial success. | Apple Facts
Innovation also entered the picture when they developed computers featuring innovative graphical user interfaces. One of these notable machines was the 1984 original Macintosh, announced in a critically acclaimed advertisement directed by Ridley Scott. Apple's expensive brand began a long time ago, more like since birth. This is evident in1985 when the high cost of its products and power struggles between executives caused problems. We, later on, see Wozniak stepping back from Apple amicably and pursuing other ventures. On the other hand, Jobs resigned bitterly and founded NeXT, taking some Apple employees with him. Steve Jobs was once recorded in an inspirational speech saying: "I resigned from my own company!"
Below Are 21 Amazing Facts About Apple
1. Did you know that Apple has overtaken Google as the most valuable brand in the world? Since early 2015, Apple has been the first-ever $700 billion company. Intriguing, isn't it?
2. Apple and Samsung are not serious competitors. Yes, the two brands work together for minute goals, but that's still enough to spark a relationship. Sources reveal that Samsung is responsible for the manufacture of the retina display on the Apple iPad. The Android brand also makes a portion of the memory chips used in the iPhone 6. Most recently though, Apple reduced its reliance on the technology giant.
3. In June 2014, a seven-for-one stock split took the trading price of Apple from approximately $645 to $94.
4. In 2013, the company sold one of the original Apple computers at the terrifying price of more than $387,000 in 2013. The brand has never let go of its four-digit standard.
5. Apple's initial public offering was just $22 per share. The company made this offering offering on December 12, 1980, and they sold 4.6 million shares.
6. Still on the same note, this initial offering gave the brand a huge step. Apple used the capital from this initial public offering for the development of the Macintosh and Lisa.
7. Their official smartphone was about to get a different name instead of iPhone. The device almost got a different name because the company had several other characters. These included Mobi, Telepod, and Tripod. Something funny is the fact that the word "iPad" was also considered for its smartphone.
8. Apple's hugest market is found in China currently. They are immediately followed by the United States. Sources reveal that the company's market in China has grown to nearly $17 billion in the second quarter of 2015.
9. While Steve Jobs was the founder of the multimillion-dollar company, he was fired. Yes, Jobs received a relief of his duties at Apple in 1985 at the tender age of 30. | Apple Facts
10. Apple was able to crack into the Fortune 500 in 1983. They have been able to incredibly maintain the spot at least until the date of writing this article.
11. Apple works in secrecy as they do not want to spill official information before it's due. They even create fake projects for employees to work on so they catch who exactly leaks information.
12. $666.66 is the cost it took to build the first Apple computer. Now, I know what you're thinking! And yes, there are conspiracy theories about it but there is no evidence of anyone worshipping the devil while manufacturing the brand yet. | Apple Facts
13. Fake Apple retail stores in China have been able to dupe even Apple employees. However, Apple always discovers and shuts them down even though they are almost identical to the real product.
14. In 2014, Tim Cook, the Apple CEO was earning $9. This might look like a huge number (and yes it is), but not when you remember Apple's position in the world.
15. Ronald Wayne, co-founder of the brand designed the original Apple logo. He worked at Atari along with Steve Jobs and Steve Wozniak. However, the depiction is nothing like the logo the company uses today.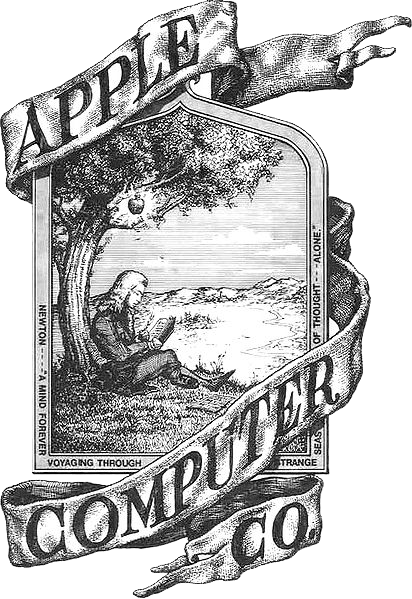 16. Once upon a time, Apple did found it extremely risky to market its iPhone in Brazil. Another company owned the trademark. The company's name was IGM Electronics and it was a telecommunications company, though it did not last long. The iPhone proprietor eventually won a trademark case in the country.
17. In 1977, Ronald Wayne, the forgotten Apple co-founder, sold his shares for $800. If you translate this money to today's currency, it is equal to tens of billions of dollars. Intriguingly, he has confessed to not having regretted the singular decision.
18. By the end of 2014, Apple had $178 billion in marketable securities and cash. At this sweet spot still, CEO Tim Cook was persistent in saying the company doesn't want a cash hoard.
19. Did you know that the revenue generated at Apple is greater than that of many countries in the world? These include Libya, Iraq, Uganda, and several others.
20. Another unbelievable fact is Apple's profit for every iPhone 6 Plus. Each of these devices sold returns a profit of approximately $85 more than its smaller counterpart.
21. There were 116 Apple retail stores scattered throughout the world in 2005. The most significant number was in the United States and this total reached 317 by 2010. It eventually peaked as high as 437 by 2014. Due to the brand's popularity, the number of Apple stores has increased drastically every single year that passes by.
Are you using an iPhone or any Apple product? We believe you enjoyed this! And even if you didn't, I'm pretty sure you're soon making up your mind.