Chelsea and Liverpool came into the final on a back of a successful year. Both teams won trophies in February 2022. Chelsea won The 2021 FIFA Club World Final that was held on 12 February 2022. Fifteen days later, Chelsea was denied The 2022 EFL ( Carabao / League ) Cup as Liverpool beat them 11-10 in penalty shootouts.
The FA Cup Final that was held Saturday 14th May 2022 was viewed as a chance for one of the Clubs to add another trophy to their Trophy Cupboard. Chelsea particularly thought of having revenge on Liverpool for the EFL Cup loss. However, the Red Army having dreamed to achieve a quadruple held on for a 0-0 only to win the tie 6-5 on penalties.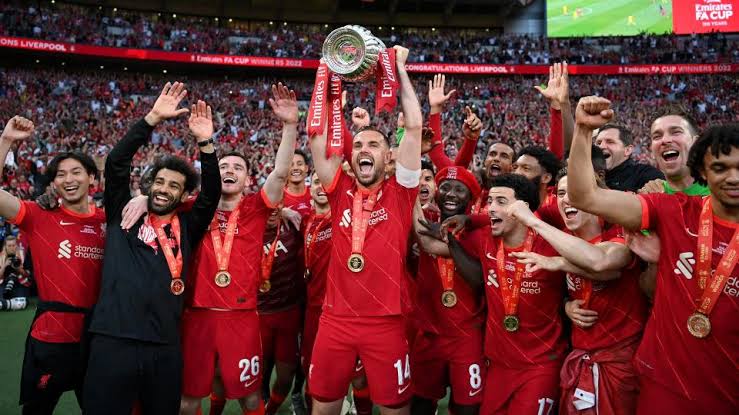 Chelsea Haunted by FA Cup 'Bad Luck'
Chelsea have been here before. This was the third consecutive FA Cup Final for Chelsea and all of them resulted in losses. One may wonder if actually bad luck or actually some other more justifiable and plausible reason.
In 2020, Chelsea made it to the FA Cup Final where they faced Mikel Arteta's Arsenal. Mark, you it was Mikel Arteta's first-ever Final as a coach. He was facing it off with Thomas Tuchel, a confirmed winner.
The said Final was actually delayed as it was held on 1st August instead of 23 May. This was due to the Covid 19 Pandemic. The match was held behind closed doors.
Chelsea began on a good note. They got a lead through Mateo Kovacic. However, the in-form Arsenal Talismanic Striker by then, Pierre Emerick Aubameyang scored a double to seal the tie.
Fast forward to 2021, and still, in the Covid 19 Pandemic period, Chelsea managed to reach the finals. This time round an official attendance of 20,000 fans was in attendance. The opponent is the hungry Foxes – Leicester City.
Youri Tielsmans put the Foxes up 1- 0. Chelsea fought tooth and nail albeit in vain. A late Ben Chilwell goal cancelled by VAR added salt to the wounds The Blues were sorrowfully nursing. The goal was enough for Leicester to lift the trophy.
Now to the most recent game, 2022. The same ordeal happened again. Mason Mount missed a vital spot-kick. Substitute Kostas Tsimikas scored the winning spot-kick to gift the Reds an eighth time FA Cup for the first time in 16 years.