Women like Daniela Herrera have changed the way females are rated in society and her story is about to change your life as well! Gone are the days when the dignity of a woman depended on her excellence in the kitchen and how fast she did her laundry! This is a story of perseverance and passion woven together into success.
Who Is Daniela Herrera?
Professionally, Daniela Herrera is an ED&I Professional deeply committed to building cultures that attract and retain talent from historically excluded communities; constructing strategies that foster inclusion and belonging; and processes that minimize biases. On a personal level, she is an immigrant, a Latina, a geek, an avid reader, a language nerd, a casual gamer, a dog mum, a life partner, and a  friend.
Where And When Was She Born And Who Are Her Family?
"My parents came from very humble backgrounds." revealed Daniella, "None of them finished high school, traveled abroad, learned a second language, or had any money to spare. They were both children of immigrants, living the best life they could. Unfortunately, they passed away and I missed them both terribly."
Daniela Herrera was born on June 21st but prefers to keep her age private. Some say she is a Gemini, others say I'm a Cancer. She was born and raised in Buenos Aires, Argentina so her first language is Spanish. Daniela's grandparents arrived in Argentina fleeing from the many wars and battles taking place in Europe, so her family is half Italian descent and the other of Spanish descent.

"My culture is a mix-and-match of different things, cultures, traditions, and beliefs really!" Daniela reveals, "I was raised with heavily Italian and Spanish customs and traditions, but with a lot of Argentinian habits too. And then, about 7 years ago, I arrived in NYC and I picked up so many new rituals and manners." She adds that she has had the honor, and the privilege to have, and have had, amazing colleagues! Many of them she considers close friends although she reserves names.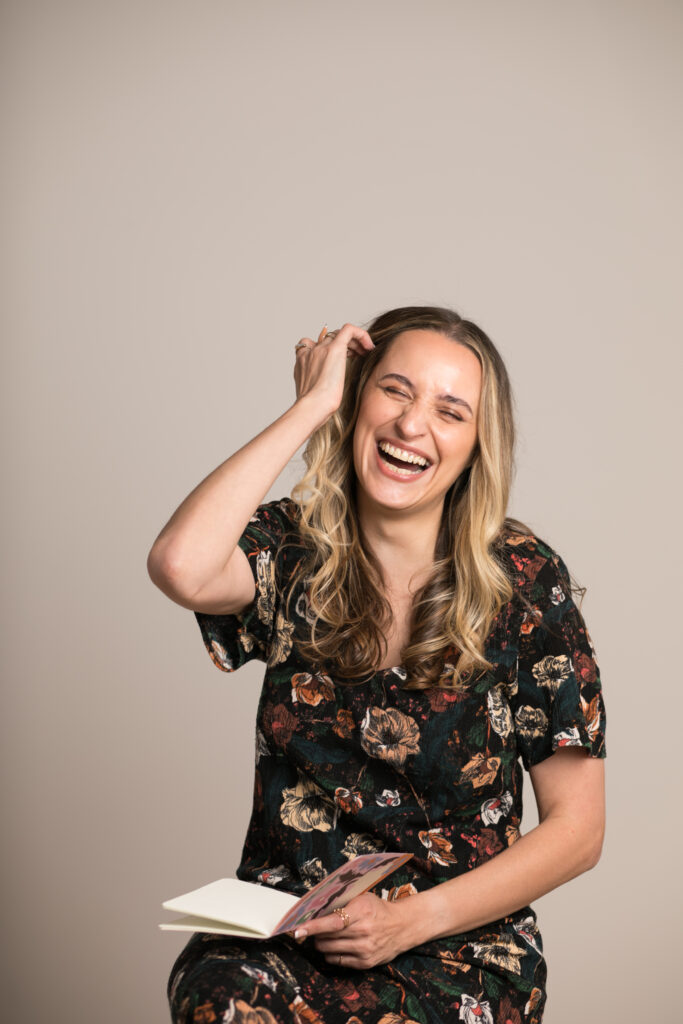 How Did Daniela Herrera Get Where She Is?
As we mentioned above, Daniela comes from a very humble background! Growing up, her father did everything he could to give her the best education she could possibly have and entertain some of her hobbies. Because of that, Daniela Herrera was able to get her hands on her first English-Spanish Dictionary when she was very young and she would use it to translate songs she liked into Spanish. Spoiler alert, that's not how translation works! But that little exercise, gave the intelligent little girl English skills her friends at school didn't have! Long story short, a teacher approached Herrera's dad and offered to train his daughter, so she could take the International English Tests that would end up opening so many doors for me!
Her Life From High School
So, Dani finished high school and really didn't know what to do. She told Kampala ET, "Coming from where I come from, there are not many options available, to be honest. I didn't know what a "career" was, and I definitely didn't know the difference between a career and a job." But, this educated lady had great English skills so she decided to study to be a Teacher of English, even though she knew that was not what she wanted to do. Dani did that for about 3 years when a huge Call Center company arrived in Buenos Aires and started to hire bilingual talent.
The next thing she knows, she was working 9 hours at an English Speaking Call Center and studying to be a Teacher. However, as cute as it sounds, this didn't work out! She dropped off from school and dedicated herself to "the job". She worked at the call center for a while, picked up two other college careers that she also dropped out of, and worked many bilingual jobs. This ended the day, Daniela Herrera got an interview with a Recruiting Company and that set her on the path she's today. 
The Plot Twist In The Life Of Dani
"That first role in Recruitment got me where I am today!" she says, "It made me realize that I could actually pursue a career I liked and that I could be successful at it. So, I worked as a Recruiter for many different companies and industries for a few years, until I landed a job with R/GA." Daniela joined R/GA Buenos Aires as their first Recruiter and was tasked not only with hiring but also with building their processes, systems, and teams.
After about 2 years in that role, her US Manager at the time offered her the opportunity to transfer to NYC and do the same thing she was doing there, but at a more global scale. At that time Dani was already doing some ED&I work, but I didn't even know it, as ED&I really didn't exist as a discipline in Argentina back then. Everything changed when she arrived in NYC though! She learned what she was living in the intersection of Talent and ED&I and honed in on those skills, interests, goals, and commitments as much as she could.
What inspired Her passion for leadership?
Daniela Herrera believes it comes from the fact that she wants everyone to have the opportunity and the privilege to succeed. She wants other people too to do what they want to do and to grow the skills and interests they have. She didn't really have that growing up, so she wants to be that person for as many people as she can. And the thing is that, for her, leadership is not a job. It's part of who she is, it's part of her mindset.
What Brands Does Daniela Herrera Associate With?
Among many other things, Daniela is the Director of Recruitment Operations and ED&I at R/GA as well as a Co-Chair at R/GA's Latine Employee Resource Group. Additionally, she is the Awareness & Advocacy Founding Partner at Allie's in Recruiting, one of the Founding Members at The Talent Alliance, and one of the ED&I panelists for the NASA Astrophysics IDEA Practitioners Database. This diverse capability is driven by her appetite and never-ending interest in learning something new, every day. Daniela reads a lot (between 110 and 140 books a year!). She loves geeking out with anything and everything. She enjoys Star Wars and Marvel and plays video games. The confident lady also loves going for walks, writing, and walking her dog.
What Are Her Biggest Achievements?
"2022 was a huge year for me!" revealed Herrera, "I won 6 awards, spoke at 13 different conferences, events, and panels, joined a few podcasts as a guest, and got quoted on Forbes. I hosted many free mentorship and coffee chat sessions and got selected to join the NASA database of ED&I practitioners. Eventually, one of the volunteering organizations I helped build from the ground up went under one of the largest International Creative Organizations. I don't know if I'll ever be able to top that year off!"

What does it feel like to be among the top keynote speakers in New York?
Asking this question, Daniela Herrera immediately distanced herself from it and yet she is a notable figure! "I honestly don't think I'm one of the top keynote speakers," she continues, "but I do love joining talks, panels, conferences, and events! I love sharing what I know, helping others grow, and doing what I can to build more intentionally inclusive workspaces."
Advice From Daniela Herrera To Young People
We requested Herrera to help advise young people on their career goals and this is exactly what she said, unfiltered. "I don't really like "general advice" because everyone's situation and journey are different. With that said, I'd tell them what I would have liked to hear when I was young and just starting my career! Be more vocal about the work you're doing. You're doing a great job, and your ideas are valid. However, unless you ask for that promotion or that salary raise, you're not going to get them."