We do not so often get to know our idols that well. Even in this '5G era', we still depend on hearsay and that's toxic. We decided to contact Doreen Kabareebe, one of the most prominent models currently in Uganda and here is an exclusive transcription of what we discussed.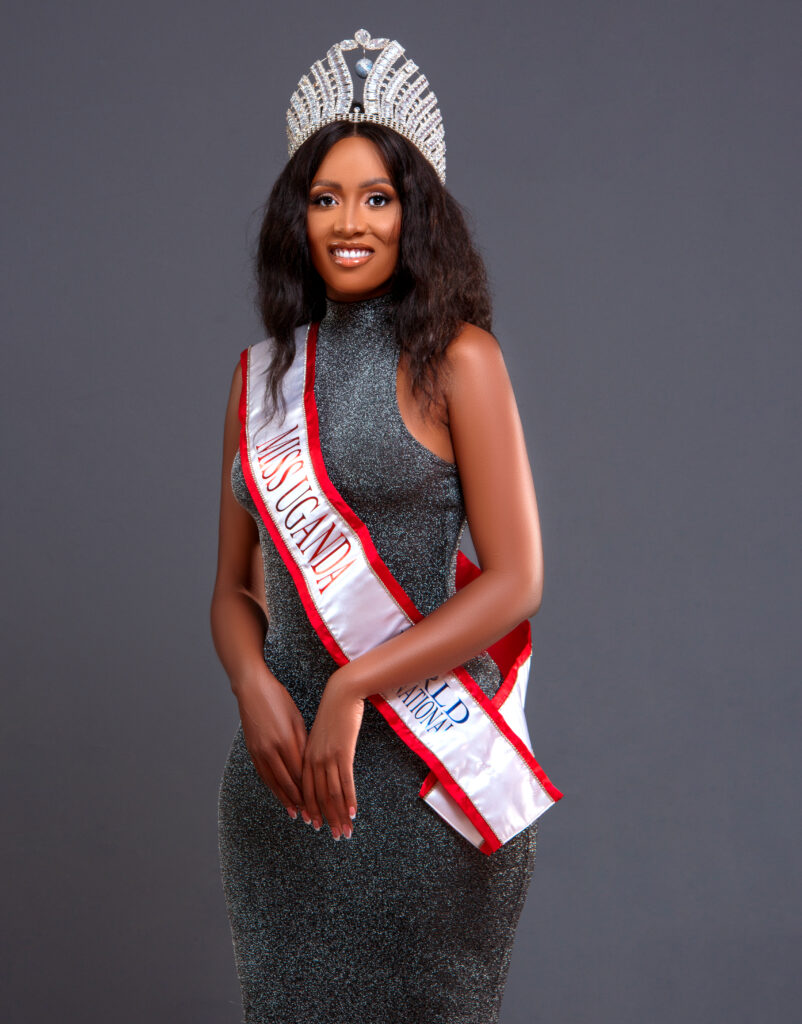 Who Is Doreen Kabareebe?
Doreen Kabareebe is an award-winning fashion model, branding coach, philanthropist, judge, mentor and marketing manager at Top Model Uganda. She is strongly associated with the brand – Top Model Uganda which was founded through Top Model Worldwide. She is (in 2022) representing Uganda and East Africa as a whole as the Miss Uganda World International Delegate at the Ms World International Beauty Pageant. This event is currently happening in Miami, Florida.
Read Also: Meet Mildred Pedun, NTV Weekend Edition News Anchor.
Why Did Doreen Kabareebe Join Top Model Uganda?
"I, the CEO & the whole team had the same dream and objectives. We were tired of seeing young people be sexualised in order to reach to their dream. So, we decided to come up with Top Model Uganda where models come together in the spirit of competition. The best model represents at the Top Model Worldwide event in London.", says Kabareebe, "We support, mentor, educate and empower models in order to make it easier for them to make it through this competitive world." According to Doreen, one can still make it in the modelling industry without being sexualised. She says that you just have to follow the right means and be patient in your career.
What makes her so confident about her body?
Doreen believes that beauty starts from within and every woman is beautiful. She actually said it out loud, "You can see for yourself, my body is beautiful!"
What's Dora's favourite song?
"My taste keeps changing!", exclaimed Kabareebe, "Right now my favourite song is 'I am not moved' by Victor Thompson."
How Many Awards Has Doreen Kabareebe Won?
The beautiful model has grabbed a couple of awards since she was just 18 years old. Back then, the use of the internet was still low. She turned down our request to tell us the exact number of awards she has won, but we know a prominent one. In 2021, Doreen Kabareebe was honoured as an International Outstanding Model at the International Photo Arena Awards in Ghana. She was crowned for her professional art which has changed the public's attitude towards fashion modelling.
How Do You Respond To Negative Comments?
"I naturally do not like negative energy and I treat people the same way they treat me.", said Doreen Kabareebe. She says that it is the reason she loves Machiavelli's teachings.
Here are her words when we asked about her reaction to negative comments.
"You don't give me salt and expect sugar in return, what you give me is what you get back. If you do not want to be treated in a certain way, do not treat other people that way."17/07, 09:39] Do?
What Is The Difference Between Models And Vixens?
According To Doreen Kabareebe, every model can be a vixen but not every vixen can be a model. A vixen needs to be very well trained and follow the modelling criteria in order to be a model.
Does Doreen Kabareebe Drink Or Smoke?
" I drink some wine; Jesus turned water into wine after all. But, I don't smoke!
At what Age did Doreen Kabareebe become a model?
Doreen decided to become a model at the age of 18 at the Mwiri conference during the talent show. She claims to never have looked back ever again.
What Is Her Biggest Achievement?
Accepting Jesus Christ! Yes; Doreen Kabareebe said that her hugest achievement was accepting Christ as her personal Lord and Saviour. She however says that she doesn't believe in failure.
"There's no achievement bigger than accepting Jesus as my personal Lord and saviour.", says Doreen, "The rest of the achievements follow."
What Advice Does Doreen Kabareebe Have For Other Girls?
Doreen says that girls should work towards their dream with patience. She told Kampala Edge Times that girls should remember that Rome was not built in one day.