Viral Ugandan music duo Hatim and Dokey have released a remix for their banger Did I Die today. The remix features Queen Sheebah, Vampino, and Fefe Bussi. This is clearly another big bang from the HAPPY AFRICAN BOYS. Chances are that you already heard the original song which stormed the internet too hard that it got national airplay.
The song has been carefully dubbed and remixed to give it a fresh feel even after thousands of downloads and millions of airplay. You will be able to download the song later on in this article. We hope you enjoy it.
Also Read: Ugandan Music Star Keem Fame Rich Launches Perfume Shop
Is The Did I Die Remix Enjoyable?
Sheebah Karungi never disappoints with her sarcastic lyrics as well as Fefe Bussi gives youthful humor. We also hear Vampino calling out those who think he has nothing new to offer just as Sheebah attacks those who criticize her dress code. It sounds like a political comeback, yet it's more of a dancehall banger. You can download an MP3 audio of Did I Die Remix ft. Sheebah, Vampino, and Fefe Bussi are here below!
Who Composed The Song?
The song was written and sensationally composed by Hatim and Dokey, and produced by D'Mario. Hatim and Dokey are one of the latest music duo groups on the Ugandan music entertainment scene born and raised in Uganda. D'Mario, a talented producer teamed up with Hatim and Dokey, both talented songwriters and vocalists who took an early interest in the arts. Hatim and Dokey make a good team, ever since their first studio album "Vibes and Themes". They have so far released a number of songs including Kakodyo Ko, After Quarantine, and Zavugidewa.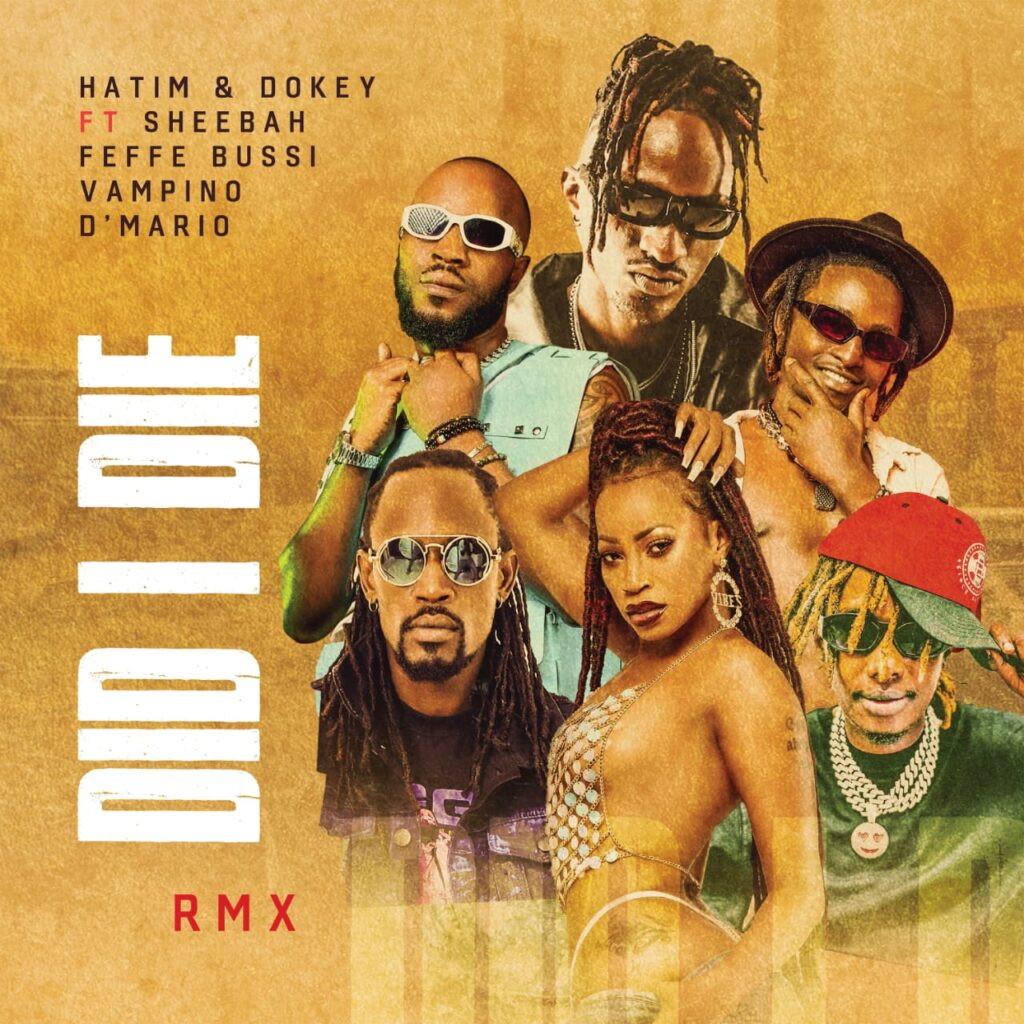 Who Are Hatim And Dokey?
The duo is working with the Ugandan talent management of Kanye Keij And Links Energy. and is focused on releasing more of their fantastic dancehall and Afropop music style. They are creating some of the most diverse styles of music in the country.