Born on 3rd September 2000, Jane Mukisa aka theeblacmodel, is a Ugandan Fashion Model and Brand Ambassador. She is also an Influencer and 2023 Upendo Fashion Award winner. In 2020, Jane won an award as the 1st Runner Up Miss Makerere University 2019-20.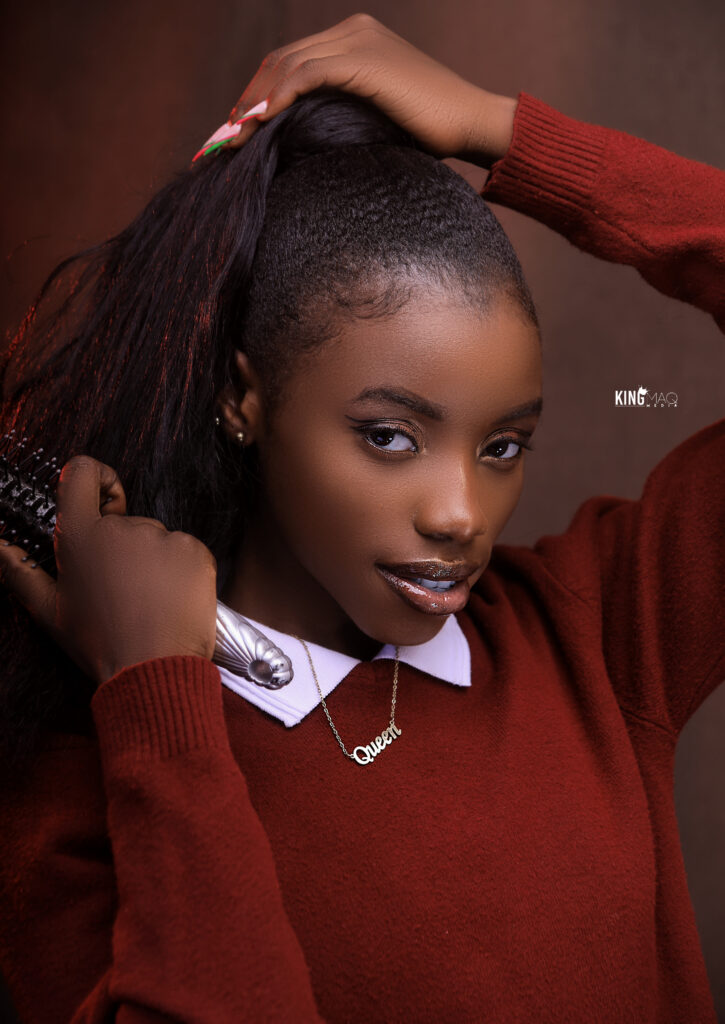 Where Did Jane Mukisa Grow Up, Her Background?
Jane was raised in Wakiso District and she told Kampala ET that she is a Muganda. She herself is however not so certain of her true tribe because of some issues she prefers to keep personal. Her Mother is Margret Namagembe whilst Jane's Father is the Late Henry Ssenyondo.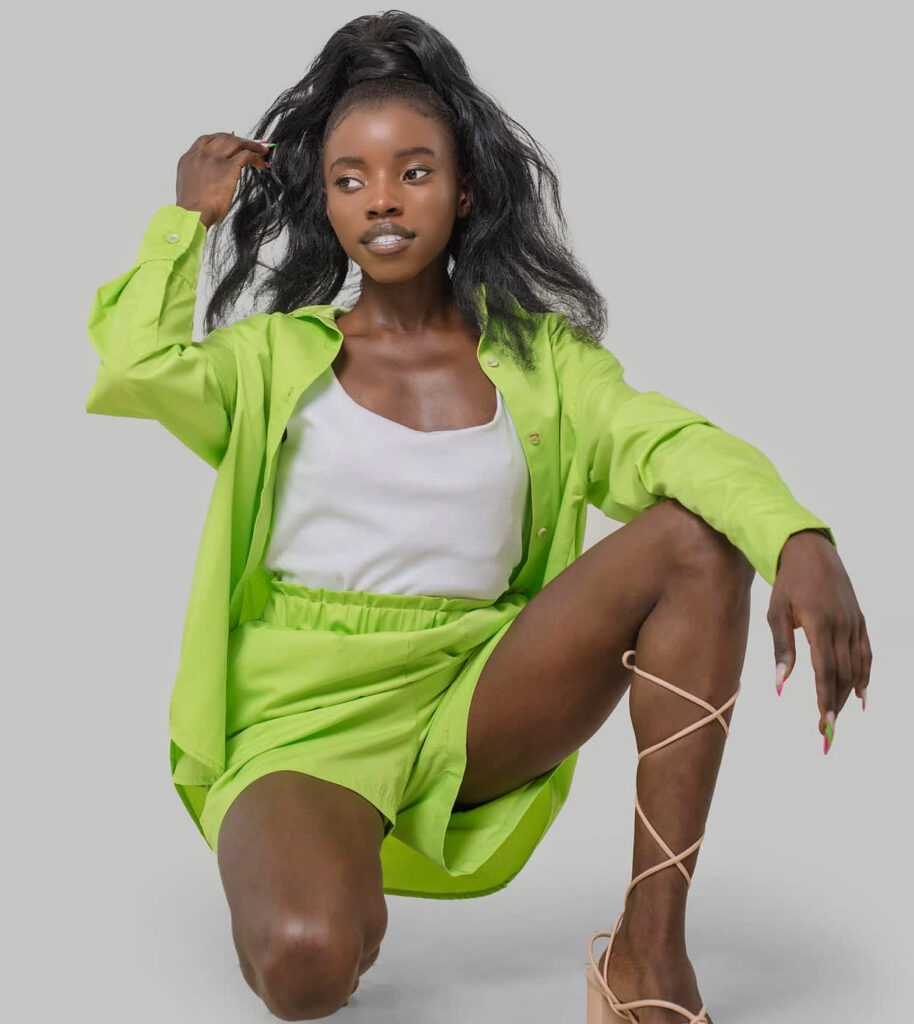 What inspired her to become a model?
"My family inspired me," said Jane Mukisa, "to become a model, but a few other models also inspired me. They include Naomi Campbell, Tyra Banks, Aamito Lagum plus my own body size at a point." To Mukisa, Modeling means promoting, displaying, or advertising commercial products especially fashion clothing in fashion shows. Or it is when one shows up as a visual aid for people who are creating works of art or posing for photography.
What Are Her Hobbies?
"I love modeling, taking photos and videos," Jane proudly reveals, "watching movies, listening to music, traveling to new places, and making new friends. Outside the fashion modeling world, she can do makeup and she is also attaining the Graphics Design skill at Purple Skillz Klinic Foundation. At the time of writing this article, Jane has not entered marriage yet, but she is seeing someone.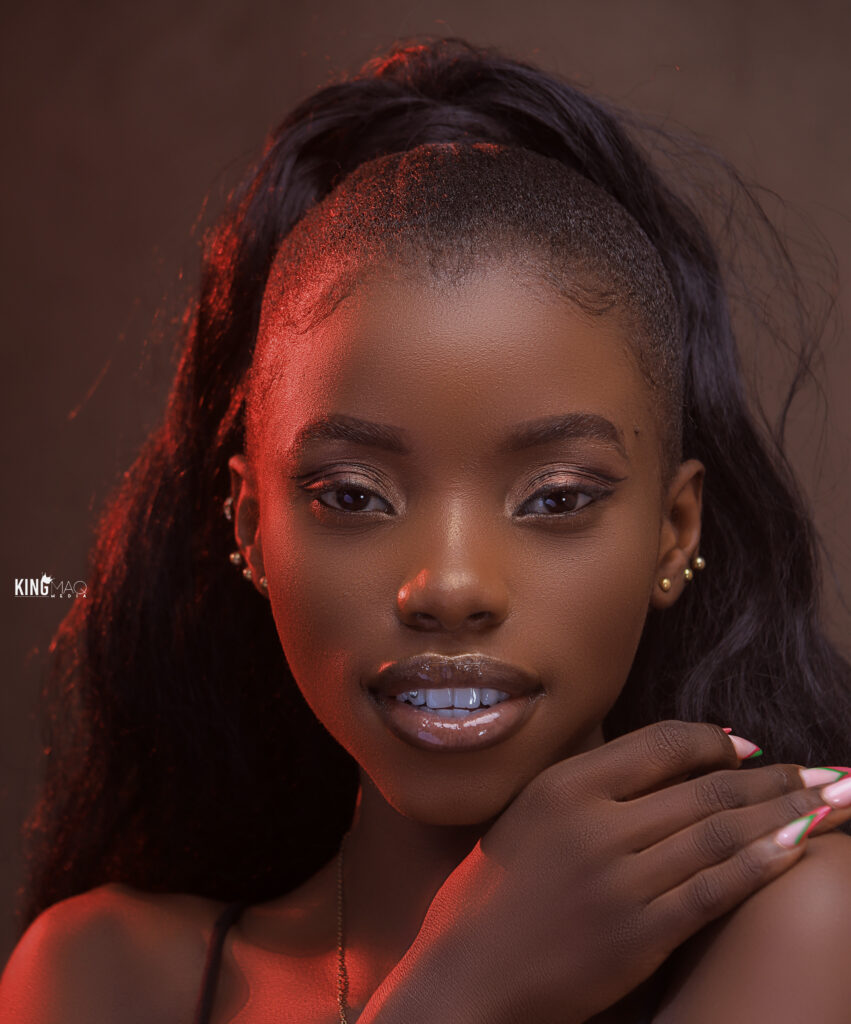 What Brand Does Jane Mukisa Work With?
Jane associates with a number of brands including Sheroes Uganda, Purple Skillz Klinic, Eliewan Creationz, Emmy Awech Clothing line, Shan.A.Fashionz, Moreli Modeling Agency, Rf. Arts photography, Kingmaq media, and SummerFest In the Wild. What she basically does is show up on runway events and photo shoots and also act as an ambassador to these brands. The beautiful, currently 22-year-old Theeblacmodel previously was a Top Model Uganda figure. However, since 2022, she has avoided questions about the brand.
Where do you see yourself in 10 Years?
We asked Jane Mukisa where she is going in the next 10 years and that is what she said. "I see myself working for the big brands in the world and walking big Fashion Show aisles. God willing I will also open up my own Agency." Her advice to the Girls is that they should follow their dreams and let no one tell them they can't make it. "Because everything is possible if one is passionate, hardworking, consistent, determined, and Good in what she's doing." says Jane, "So, they should pray to God for Guidance and Wisdom because they can actually make it in Life."