Hot Semi-finals
Yesterday the 12th of January saw Barcelona lose 2-3   to their arch-rivals Real Madrid in a Spanish El-Classico of the Supercopa Espana in the King Fahad Stadium, Saudi Arabia. Madrid and Chelsea are off to the finals.
The on-form V.Junior scored first in the 25th  min through a counter-attack but L. De Jong equalized 4 minutes before the break through a clearance that him fortunately to go past the Madrid keeper.
 Real began the second half on the front foot as the French striker K.Benzema put his team ahead in the 72nd min only for Barcelona substitute and future star Ansu Fati to equalize almost 10 minutes later and take the game to extra time.
Barcelona showcased nice football as they dominated possession but were caught on the break again and Spanish midfielder F.Valverde killed the game as he scored in the 98th minute. We await MADRID AND CHELSEA.
Real Madrid manager Carlo Ancelotti admitted that their opponent played well which is a good mark and a sign that Xavi the Barcelona manager is doing a great job at Barcelona amid their financial crisis with the club being indebted a big chunk of money. Ferran Torres also made his Barca debut yesterday.
Madrid now waits for the winner in today's second semifinal between Atletico Madrid and Athletic Club at the King Fahad Stadium in Saudi Arabia at 22:00 EAT.
On the other hand, Chelsea Football Club went through to their 9th EFL Cup final as they beat Spurs by a goal at the Tottenham Hotspurs Stadium in London.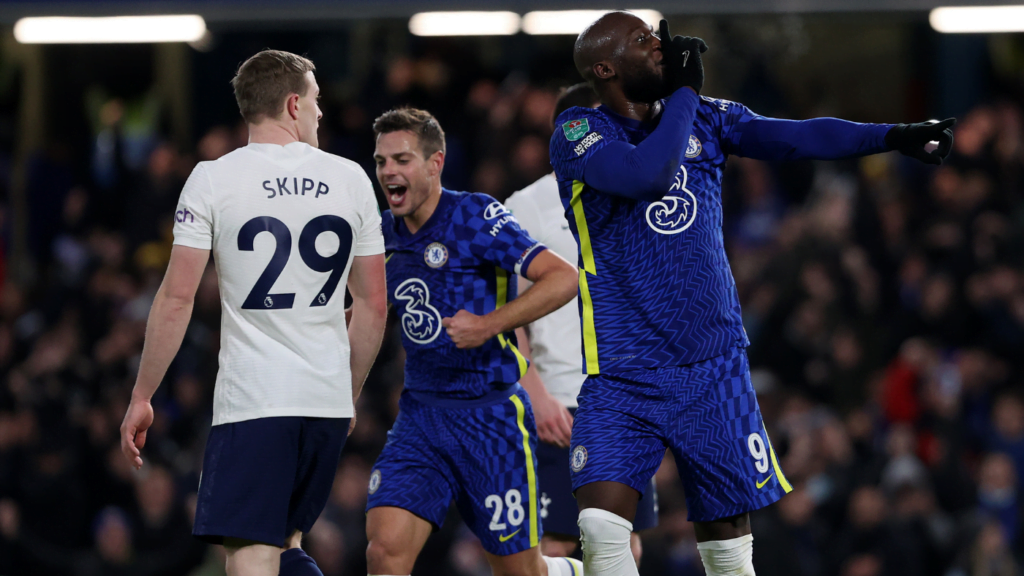 As Spurs manager Conte A had mentioned in the pre-match press conference that Chelsea were favourites, they went on and showed it on the pitch as they dominated possession and won the ball back every time they lost it, their only good came from German on-form A.Rudiger who scored a header from a corner they got in the 18th minute.
Tottenham was on the back foot the entire first half but was more direct in the second half as they even managed to score through their talisman H.Kane only for VAR to rule out his goal, VAR also cancelled Spurs' hugely debated penalty chance only to offer a free kick.
Chelsea saw both T.Silva and N.Kante back from injuries as they were subbed on late in anticipation of their clash against Man City over the weekend.
Chelsea now waits for the winner in today's second semifinal(two-legged) between Liverpool and Arsenal at Anfield at 22:45 EAT.