In a recent court decision, Jean-Marc Kabund, a former leader of the presidential party in the Democratic Republic of Congo (DRC), has been sentenced to seven years in prison. The charges against him included insulting the head of state and spreading false rumors.
Jean-Marc Kabund, a deputy and former vice-president of the National Assembly, was arrested on August 9, 2022, and has been held in Makala, the main prison in Kinshasa, ever since. He had previously been a close associate of President Felix Tshisekedi but fell out with him and launched his own political party, the "Alliance for Change," in July 2022.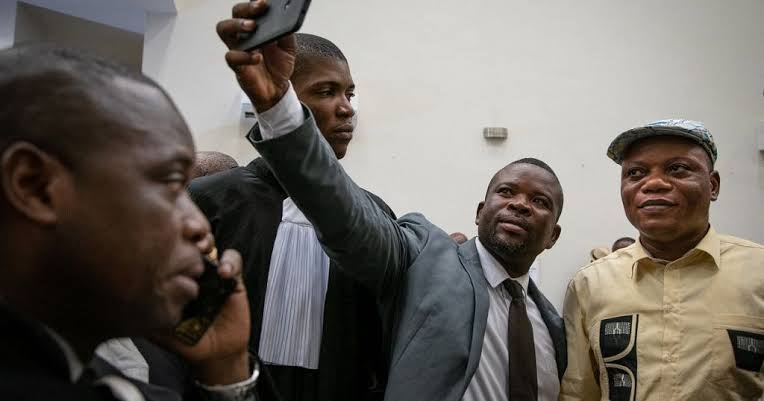 Kabund faced multiple charges, including insulting the head of state and the institutions of the Republic, as well as propagating false rumors. These charges were brought against him for criticizing President Tshisekedi's leadership, where he cited issues such as a lack of clear vision, incompetence, and institutionalized mismanagement within the government.
The Verdict for insulting the head of state
The Court of Cassation, one of the highest courts in the DRC, found Kabund guilty of these offenses and imposed a seven-year prison sentence. This decision, pronounced in the first and last instance, is not subject to appeal.
Kabund's conviction comes amid a tense pre-electoral context in the DRC, as general elections are scheduled for December 20. President Tshisekedi is seeking a second term in office. The political atmosphere has seen increased arrests of opposition figures and journalists in recent months.
The sentencing of Jean-Marc Kabund to seven years in prison for insulting the head of state highlights the political tensions in the DRC as it approaches a crucial election. The court's decision, while not open to appeal, has sparked discussions about the state of democracy and freedom of expression in the country.