We have annualised and summarised for you the full list of footballer with most followers on Instagram. This list comprises of the current footballers who are still active in the game of football.
Read the full list of your top 10 athletes arranged from one with the highest followers.
1. Christiano Ronaldo 484Million Followers
His full name is Christiano Ronaldo De Santos Aviero, he is a Portuguese International Footballer of heigth 1.89m and was born on 5 February 1985. Ronaldo is a forward who has played for several clubs and us currently in Manchester United.
He is considered as one of the greatest footballers in the world. Has so far won Four Golden Shoes, Five Ballon D'or Awards, 5 UEFA Champions League , the UEFA European Championship but however he has a total of 34 Trophies.
Ronaldo has a record of 117 International Goals, 140 Champions League goal and 43 assists, 14 European Championships goals. He has a total of 800 goals in over 1100 international appearances on career.
2. Lionel Messi 363Million Followers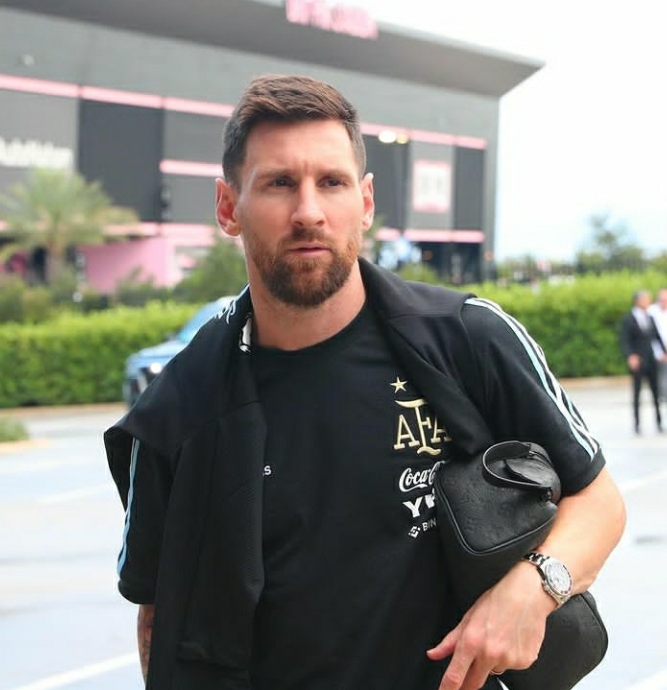 His full name is Lionel Andres Messi, born 24 June 1987 and has a height of 1.69m. He is an Argentine professional Footballer as a forward but he hasn't played for many clubs, he is currently in French League One club playing for Paris Saint Germain.
His career is considered as one of successful job having won Six Golden Shoes, Seven Ballon D'or Awards, four Champions League, Seven Copa Del Ray Titles, but he however has 35 Trophies all together.
Messi has the record goals in La Liga 474 goals. He has scored 750 goals so far in his career and also has a record of most goals in a single club.
3. Neymar Junior 179Million Followers
His full name is Neymar Da Silva Santos Junior, he was born on 5 February 1992 in Mogi Das Cruzes in Brazil , his height is 1.75m and plays as a forward. He is currently in French League One playing for Paris Saint Germain.
Neymar had a successful career having scored more that 340 goals so far in all his competitions for both club and country games.
4. Kylian Mbappe 72.6Million Followers
His full name is Kylian Mbappe Lottin, he was born on 10 December 1998 in France, he has a height of 1.78m. The French international is a Forward and plays for Paris Saint Germain which is in French League One.
He is one of the best players one can mention and currently he is the most paid footballer in the world. He has a successful career having won several awards, mostly the win of World Cup 2018 for France.
Mbappe has so far scored 180 goals in his senior career for both Club and country level.
Also Read: Christiano Ronaldo named most powerful player!
5. Marcelo Viera 58.9Million Followers
He is Marcelo Viera Da Silva Junior by full names, born 12 May 1988, in Rio De Janeiro, Brazil. His height is 1.74M and player as a left back. The player is currently playing for Olympiacos found in Greece.
Marcelo's football career has mostly been in Real Madrid where he won most trophies with the Club. He became the most decorated player in the club after winning 25 Trophies.
6. Karim Benzema 58.2Million Followers
His complete name is Karim Mostafa Benzema, Born on 18 December 1987 in Lyon, France. He has a height of 1.85m and plays a striking position, the current team is Real Madrid.
Benzema is considered as Real Madrid all time goal scorer and most top assist provider at the club. He also won the world Cup 2018 with France National Team.
7. Zlatan Ibrahimovic 55.8Million Followers
His name remains at it is and was born on 3 October 1981, Malmo, Sweden. Zlatan is tall of height 1.97m and plays in a striking position. His current club is Ac Milan and wears shirt number 11.
Zlatan has so far scored 570 goals in his senior career ,scoring 500 goals in his club football. He considered as one of the greatest strikers and also as an active decorated player in the world.
8. Paul Pogba 55.4Million Followers
He is Paul Labile Pogba, born on 13 March 1993, in Lagny-Sur-Marne, France. He has a height of 1.91m and plays as a midfielder wearing shirt number 10. Currently playing in Juventus formerly with Manchester United.
Pogba has had a successful career winning several trophies including the FIFA Under 20 World Cup in 2013, World Cup 2018 and UEFA Nations League in 2021.
Also Read: Ethan Nwaneri The Youngest Footballer In The World.
9. Sergio Ramos 53.4Million Followers
He is Sergio Ramos Garcia, born on 30 March 1986, in Camas, Spain. His height is 1.94M and plays as a defender wearing shirt number 4. He plays currently for Paris Saint Germain in French League One.
Ramos is also known as the most aggressive defender who plays protecting opponents from penetrating through to the goal. He has played for Real Madrid more than any other club with 469 appearances scoring 72goals as a defender. He won 4 Champions League Trophies , the 2010 FIFA World Cup in South Africa.
10. Mohamed Salah 52.9Million Followers
He has a little long name, he is Mohamed Salah Hamed Mahrous Gharly, born on 15bJune 1992 in Nagrig, Basyoun, Egypt. His height is 1.75M and plays for Liverpool as a forward and wears shirt 11.
Salah is one of the most famous players in the world and he his known for his ability to dribble and great finishing skills. He is considered as one of the greatest