In February 2023, Kairos Boy Child Initiative Africa came into existence, founded by two young visionaries, Mr. Otale David and Mr. Eyou Emmanuel. Their friendship, which blossomed during their time on campus, evolved into a bond that led them to create an organization aimed at empowering and uplifting boys and men in society. In this article, we delve into the core aspects of this initiative, its mission, inspiration, activities, and challenges.
Also Read: Meet the Founder of Hope For Us Organization Helping The Batwa People
1. What is Kairos Boy Child Initiative Africa and When Was It Created?
The charity firm is a non-profit organization with a profound mission: to transform the lives of boys and men, providing them with guidance, support, and empowerment. The name "Kairos" is derived from the Hebrew word, meaning "The Appointed Time of God." The founders, Otale David and Eyou Emmanuel, both hold bachelor's degrees in Arts and Social Sciences from Kyambogo University. The initiative began as an idea that gained momentum, leading to its establishment in February 2023.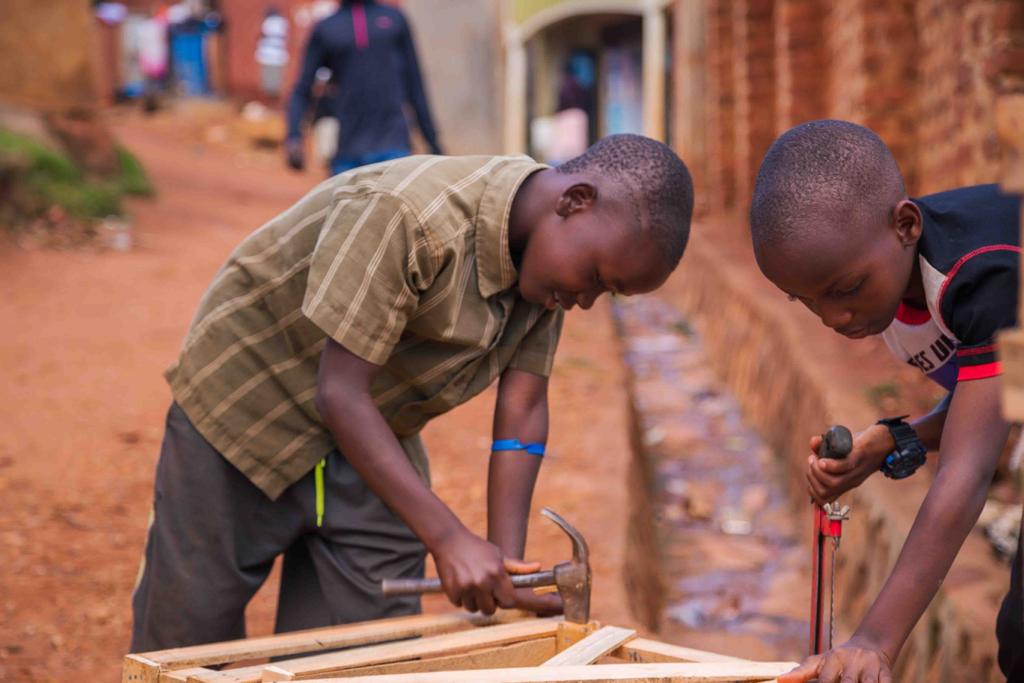 2. What Inspired Its Creation and What Are Its Foundations?
The driving force behind the creation of Kairos Boy Child Initiative Africa is the recognition of a critical gap in society's focus. While organizations often concentrate on empowering the girl child, the boy child is frequently overlooked. This neglect can lead to issues such as domestic violence, substance abuse, reduced leadership potential, and increased incarceration rates among boys and men. The Boy Child Initiative Africa came into existence to bridge this gap and instill self-esteem in boys.
The organization's foundations deeply work with Christian principles, with a focus on teachings from the Bible. They adhere to the command of Jesus in Matthew 24:14, aiming to spread the teachings of Christ and make a positive impact on society.
3. Where Is It Located?
While Kairos Boy Child Initiative Africa plans to settle at the Kakembo Center in Mukono in the future, it currently operates online and you can reach them through various means:
4. What Kind of Ministry Does the Initiative Offer to the Community?
Kairos Boy Child Initiative Africa provides Christian-based teachings to boys and men, utilizing the wisdom found in the Bible and guided by the Holy Spirit. Their goal is to educate boys and men on various aspects of life through the lens of God's word. Additionally, the initiative engages in charitable activities, such as donating educational materials, clothing, and bedding to the community.
5. Which Areas Does It Serve?
Kairos Boy Child Initiative Africa primarily serves rural areas, with plans for its first outreach program scheduled for November 29th to December 2nd, 2023, in Owinya village, Serere District. Their services encompass various aspects of men's lives, including spiritual support, emotional assistance, and cognitive dissonance support.
6. When Was The Boy Child Initiative Created?
The initiative started in February 2023, evolving from a simple idea into a full-fledged organization with a mission to empower boys and men.
7. Why Focus on Boys?
The decision to focus on boys stems from a recognition of the current societal focus on empowering girls while leaving boys underserved. Neglecting the needs of boys can result in negative consequences, such as increased crime rates, substance abuse, and diminished leadership potential. Kairos Boy Child Initiative Africa aims to bridge this gap by building self-esteem and instilling a sense of responsibility in boys from an early age. The organization believes that doing so can reduce crime and insecurity while fostering positive change in society.
8. Challenges Faced by Kairos Boy Child Initiative Africa
Like any organization, Kairos Boy Child Initiative Africa encounters challenges. Their primary challenges include financial constraints and resistance from some communities due to misconceptions about their objectives. Some communities mistakenly associate the initiative with promoting homosexuality, which is not the case.
9. How funds are raised for the brand
The Boy Child Initiative relies on a commitment to truth and fundraising efforts to address these challenges. They emphasize that their mission is not related to LGBTQ+ matters. Instead, they work to bring positive change through the teachings of Jesus Christ. They believe fundraising is a way to finance their activities. This will help them fulfill their mission while emphasizing the importance of serving God through their work.