We bring to you the story of Mercy Agenorwot, a young rising gospel artist. I caught up with this interesting lady who told me her inspiring music story.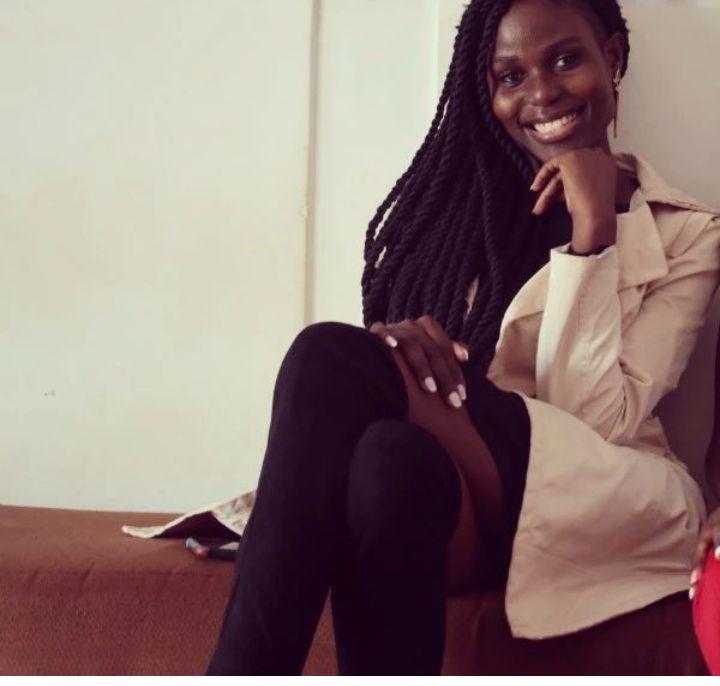 Who is Mercy Agenorwot?
Born on 27th April 1999 in Nebbi district, Mercy Agenorwot is a Ugandan Alur gospel artist. Her dad is an Alur whilst her mother is a Kumam from Eastern Uganda. Agenorwot says her mum is from kaberamaido.
Also Read: Meet Amoding Mercy, The Passionate Cover Artiste
When Does She Start Singing?
"I started recording in my first year when l joined campus." said Mercy. The beautiful singer writes her own songs and sings them. The young vocalist has so far recorded 3 songs. These include eternal life, doves and triumph. She says that her passion for singing started when she was in primary school.
"l used to sing, but not to a crowd. l would sing to myself because I loved practicing vocals." said Mercy Agenorwot.
What Genre Does Mercy Agenorwot Do?
Mercy says she is a gospel artist, but she also mimes love songs. She performs at weddings akthough she has not yet started writing love songs.
"I do not have a hit yet but l have my 3 originals that l wrote and sang." says Mercy, "But as times goes on, my prayer is to reach out to many people and change their lives with my music. l would like to move countries and sing hope to people out there."
What Are Her Hobbies
Mercy Agenorwot loves singing, because it's her purpose, passion, and dream. She also likes watching movies and playing games.
Why Choose Music?
We asked Mercy why she chose music over other careers and this is what she said:
"I chose music because it's my purpose I am a vessel. God gave me the voice, so l worship him through music. l also chose music because it speaks to the soul."
According to Mercy Agenorwot, when our hearts are burdened and we can't talk ,we communicate through music! Apparently, she hasn't had a collaboration. However, she hopes to when her break through comes to light. Her genre is soul music.
"I would love to sing besides Levixone, Ada, Coopybly , Rema namakula, meddy, and other artists as well." confessed Mercy Agenorwot, "Singing is communication through music!"
Other Things She Does Apart From Music
Apart from music Mercy wants to be a facial model. She also likes to listen to love songs, inspirational songs, gospel, and dancehall"
"My dream is to not only be famous but also be a great person who changes lives," says Mercy, "through my music. What builds up my confidence is the fact that l know that l have something special in me. That is just sufficient enough to make me a great person."
Mercy believes that the God she serves holds time in his hands and so He will never fail her.