From time immemorial, there has been a debate between the teaching profession and other professions such as music. Secular music for this matter.
One of these is more respected than the other.More paying than the other despite the fact that positive changes being seen of late.
Speaking to Kampala Edge Times, Mr Zebosi Gerald ,a Mathematics and Physics Teacher as well as a Uganda National Examinations Board (UNEB) Examiner currently teaching at Rubongi Army Secondary School voiced the problem he has with Musicians.
The problem with Musicians.
The negative influence of Musicians.
"I have a problem with Musicians. In Uganda as you already know, most of the Musicians are school dropouts or those who have refused to go for higher education. Our Students base on that fact as a reason to drop out from school. Their argument is that if such and such a Musician dropped out of school and is having a good life and fame, why should I study." Explained Mr Zebosi.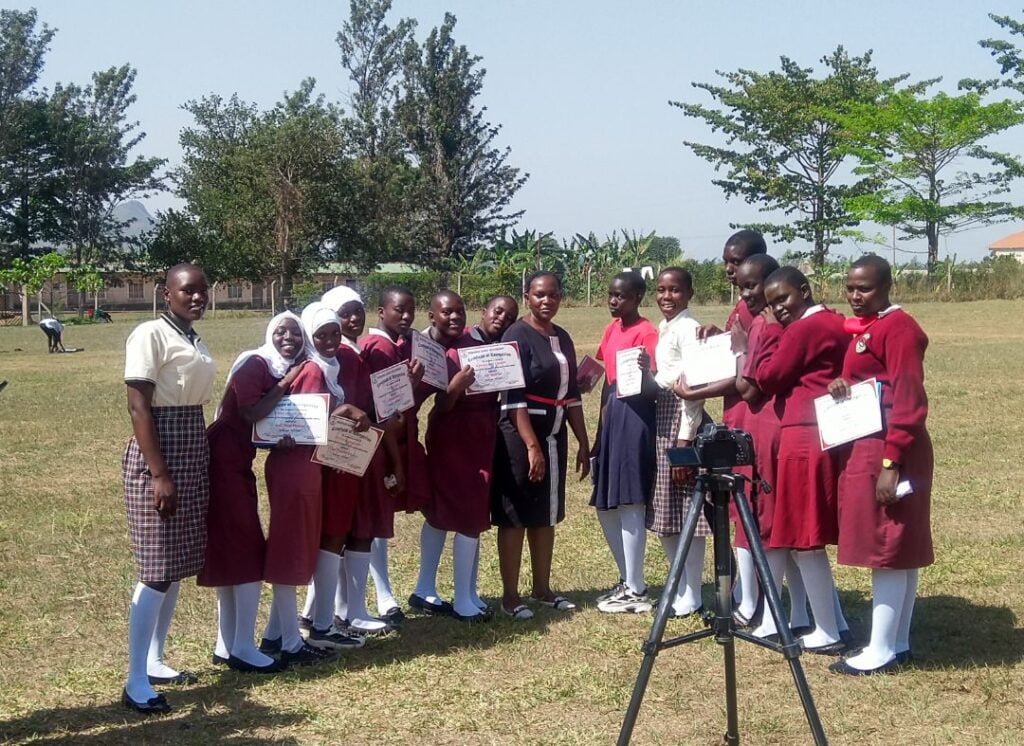 To add salt to the wounds, some students go ahead to compare how a Teacher who went through education is not respected and appreciated in the community.
For instance a School may announce that a UNEB Examiner is coming for a Seminar with the candidate class, few will pay or even attend the session.
On the other hand, if its announced that a certain Musician is coming for a concert, that same student can go ahead to even use school fees to go attend the concert. One might argue that this student is just unserious. Even some parents would be the first to go for the concert. So sad but true.
Champions of moral degeneration.
A number of Musicians are known to use vulgar language and explicit videos to attract attention. Mr Zebosi says " in the past one could comfortably sit down with his/her family and watch songs on the television. This has changed now days.
Music videos are so explicit, showing almost naked people. Fashion ,they call it and our innocent Students copy it all wholesomely." Musicians at times champion drug abuse and alcoholism in their song.
Joe Boy, a Nigerian Artist whose song "Alcohol" recieved massive success all over Africa and the World at large. The song advocates for one to drink alcohol if he/she doesn't want to reason bad things. This is ironic because its only in the influence of alcohol that one starts to reason bad things.
To the Musicians making a Positive Impact
Its understood that there is always a ray of hope in every predicament. Whereas there are Musicians who have had negative influence on Students and the general youth population, there are some Musicians who have done the opposite.
Musicians who have championed girl child education, encouraged youths to study till the end. Living examples of Musicians who have encouraged youths to stay in school include among others Victor Ruz , Fresh Kid Uganda , Bobi wine among others.
Of recent Victor Ruz announced his joining Victoria University as a student and Ambassador at the same time. On the other hand, Fresh Kid who is currently studying at Kampala Parents School in Kampala managed to win Sports Prefects seat as the youngster continues to set an example for his age-bracket.
Dax, a Canadian Hip Hop Rapper in his song " Suffocating" attempts to have a positive impact. The song provides a lot of positive energy, motivation that a number of people relate to. Motivational quotes extracted from this song have been spreading among Hip-hop enthusiasts and the general population as a whole.